HP Printers Vs Epson Printers- No doubt, the two most popular and largely used printers are HP and Epson. Both the brands offer printers that are extremely durable, have decent quality, and, of course, unique features.
Although there are other brands in the market which can create confusion while buying new printers , the choice is a bit tougher when it comes to choosing one between the two top-rated brands, HP and Epson.
In this blog we will try to compare the printer based factors between the two printers and see which one should be considered before buying.
HP Printers Vs Epson Printers: Detailed Comparison
Design
Epson and HP both have good design and build quality. The Epson Eco tank printers are the most popular and were introduced over five years ago. It has been designed so nicely that you don't need to use ink cartridges like many other printers.
The eco tanks are placed in front of the printer and one just needs to place ink in the place of bottles and just fit that bottle in instead of the cartridges. Although HP has a nice design as well.
Printer cost
There are many options to buy when it comes to printers, as both the brands offer great printers with cheap and expensive price lists. Although HP offers low-cost printers for those who are looking to save some money, Epson sticks to its standard price range.
As we know, office printers tend to be costly, and as Epson makes costly printers, its office versions are more costly to bear. But not all models of HP printers are cheap.
Ink
Printers need a spontaneous flow of ink. In fact, it should be named as a "continuous expense". So, while choosing such vital things, we need to be more cautious. For example, Epson is truly known for its low per-page print costs , for example, 6.9 cents per page (approximately).
On the other hand, the HP per page costs 9.2 cents, and the price will go higher over time. One thing that should be ensured is that one needs to use compatible and high quality inks as the printing quality completely depends on the ink quality significantly.
Printing Quality
Both the printers deliver black and white text with full colour, and they also deliver good quality photos. Though the output varies depending on the ink quality and the paper used. Hp and Epson are particularly well-known for their razor-sharp text.
Epson's duplex printing feature allows it to print both sides of documents more efficiently and with due accuracy. Although HP printers have sharp-edged graphics and the printing models are splendid with smooth performance.
Scanning and Copying 
The HP Envy and HP Officejet printers are genuine for their copying feature and smooth operations because they capture more precise detailing and have consistent printing quality.
Mostly, the HP printers( Office Jet Pro versions) are much more reliable for scanning. On the other hand, the Epson delivers prints within a short span of time with sharp detailing, and the variant is also highly efficient.
Although some Epson printers are known to produce blurry edges while scanning PDF documents, HP printers are quite good in this section.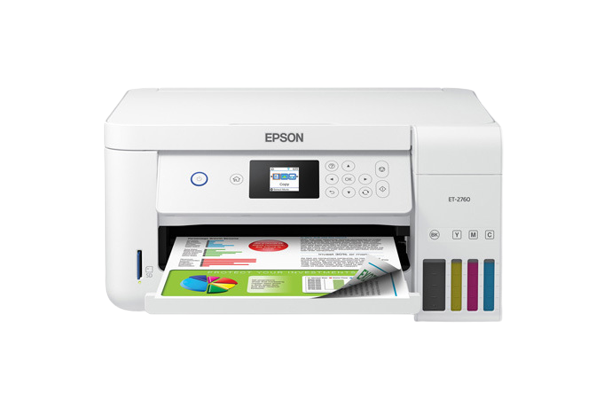 Paper Handling
A duplex printer saves time and will also save on paper. Having an auto document feeder is also a convenient feature for multi-tasking. The Epson prints double-sided documents faster than any other printer. It spits out text at 5.5 ppm, whereas the HP printer gets it done at 3.6 ppm.
Printing Speed
The printing performance of either an inkjet printer or a top-featured computer printer is almost the same. Rather, Epson has much better printing speed and good graphics. It delivers about 5.1 pages per minute, whereas the HP printers are medium. They have a speed of 2.6 pages per minute.
Printing of Photos
Over the years, both the brands Epson and HP have evolved themselves to be better in their printing quality. To be precise, in between these two, HP delivers more detailed photos than the Epson printers.
But to be honest, if someone really wants a true photo printer, then it will be best if they go for Canon printers as they have some superb features for photo printing.
Wi-Fi Connection
Wireless printers make the printing experience more smooth and speedy, as in today's world, people don't have much time to spend leisurely. However, connecting with Wi-Fi may take some time.
But the HP printers make it much easier with the HP Smart App. Although connecting the Epson printers is not difficult, it is not as easy as HP either.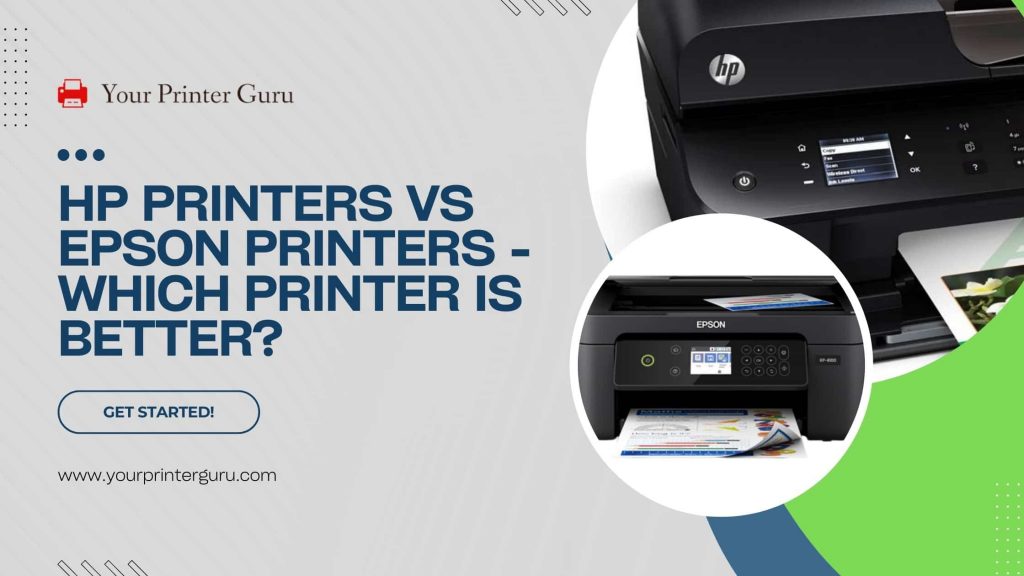 Conclusion – Are Hp printers better than Epson?
We have tried to cover almost all the points to show the comparison between the HP and Epson printers. While it may be a difficult job to say exactly which is the best printer to buy, as the requirements are up to the buyers, Although Epson seems much better than HP for its cost effectiveness, if you want to scan larger items in bulk, then you can go for Hp printers too.
Almost all the printers are good enough to please, but the differences are there to pick up as per your requirements. You can browse through our Printer Comparison sections to see comparison of HP and Epson Printers.